1.Stable revolving speed of the gear transmission ensures the consistency and repeatability of the experiment.
2. Planetary movement principle is adopted in the machine, which has high speed, large energy, high efficiency, small granularity.
3. Four powder samples from different sizes and different materials can be produced at one time.
4. The machine is controlled by frequency converter, you may set ideal rotating speed according to expected experimental result. The converter is equipped with device of under voltage and over-current to protect the motor.
5. The planetary ball mill has functions of timing power off, self-timing forward and reversal rotating. You may select any operation modes of one-way direction, alternation, succession, time setting according to experimental needs, so as to improve efficiency of grinding.
6. Technical features of XQM-2S: small volume, more functions,low center of gravity, stable performance, compact structure, easy operation, reliable safety, lower noise, small loss.
Application Cases of Planetary Ball Mill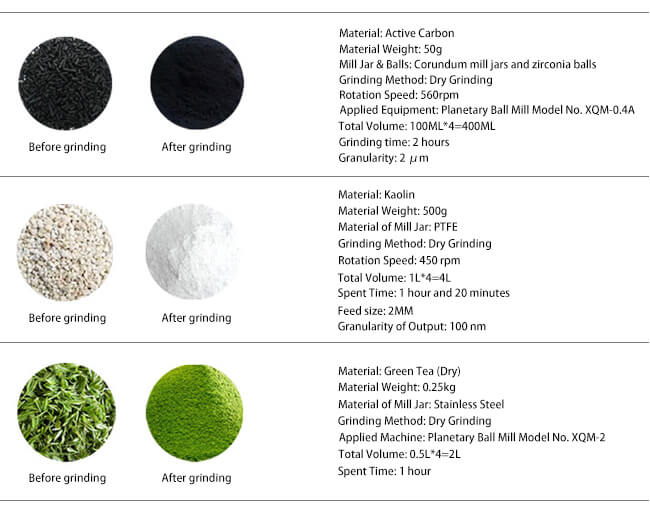 Test Report of Grinding Granularity by Planetary Ball Mill